Wine Evening at Vrakas Taverna
Join us this Saturday at O'Vrakas Taverna in Pissouri for an evening of wine and Cypriot cuisine. At the picturesque village square of Pissouri village, we welcome you to start the autumn season together with a glass of wine.
In a series of wine evenings, presenting local wineries, O'Vrakas presents Zambartas on Saturday 19/09/2020
There will be a wine tasting, accompanied by canapees, followed by a 3 course meal of local dishes with a twist.
We will be there to welcome you, chat about our wines, and enjoy the evening together.
Please see below the menu and the set-up of the event.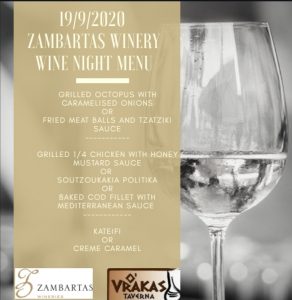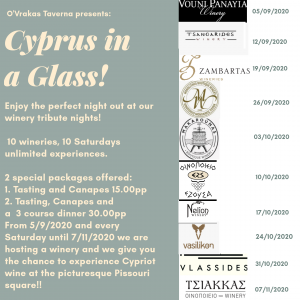 Reservation required, please call O'vrakas: 25 221 940 or 99 312 443