We believe in a sustainable approach to agriculture and nature
In which both biodiversity and human health are protected. Therefore we tend our vineyards organically.
We believe in a balanced relationship between agriculture and nature. Therefore, we apply organic practices in all our own vineyards. We do not use chemical fertilisers, spray pro-actively and targeted, with organically approved products and leave cover crops to enrich the soils of the vineyards. As soon as the newly planted vineyards have established themselves and start to get stronger, we enter them in the organic certification process.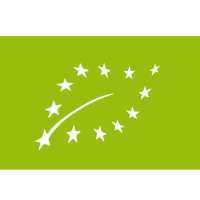 Furthermore, as Cyprus suffers from water stress, we carefully apply low levels of irrigation only. We irrigate some of our young vineyards a few times a year, mainly with a targeted drip system, when the vulnerable vines need it to survive the first years. Our older vineyards are completely non-irrigated.
Two of our vineyards have been certified 100% Organic in 2019 by LACON. Another 3.6 hectares is currently in the certification process and the goal is to obtain certification for all vineyards in the coming years.